Upholstery and Furniture Cleaning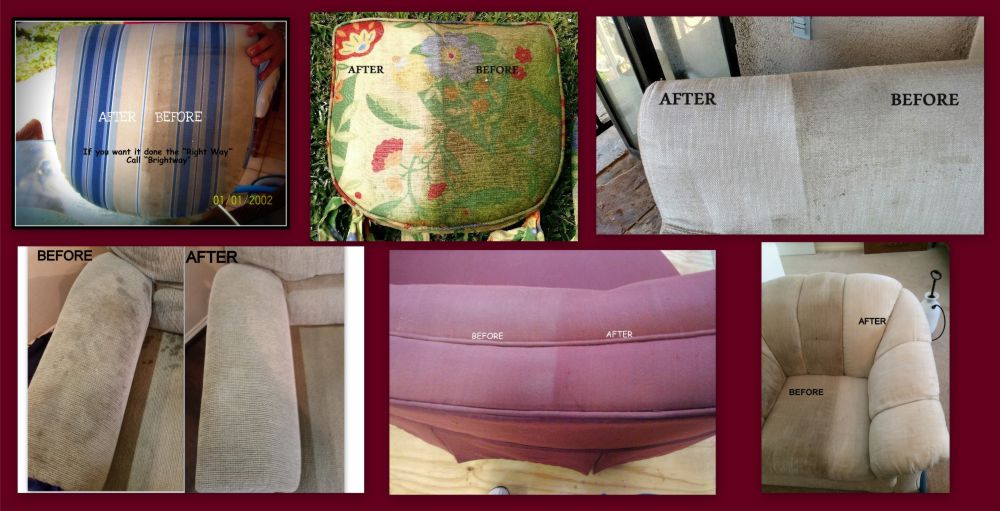 When sitting or relaxing on upholstery such as couches or chairs they may have ground-in dirt and other pollutants can be bad for your health. At Brightway Carpet Cleaning, we suggest cleaning upholstery every 6-12 months. Also, professional upholstery cleaning actually prolongs the beauty and life of your furniture and helps eliminate the expense of reupholstering.
Out expert technicians specialize in hard to clean fabric such as silk, satin, jacquard, wool, nylon, velvet, and herculon. The technicians can determine which method of cleaning is best for your fabric. Most furniture cleaning can be cleaned on-site, but some delicate fabrics may need to be cleaned at Brightway Carpet Cleaning's facility located in Old Town Katy.
Brightway Carpet Cleaning will also cleans your outdoor patio furniture as well as the upholstery and carpet in your automobile, boat, or RV.
To keep your furniture looking new longer, call Brightway Carpet Cleaning at (281) 391-2224.
Upholstery & Furniture Estimate