Oriental and Area Rug Cleaning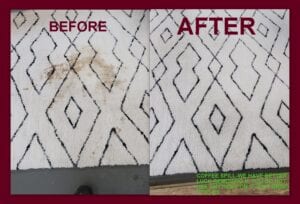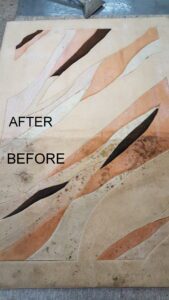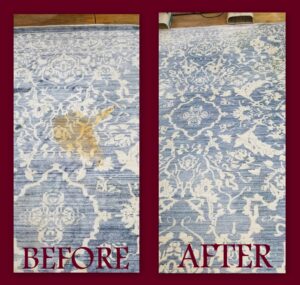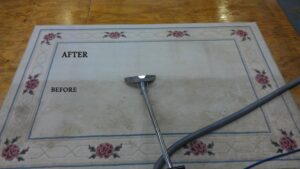 Your area rugs are precious—don't trust them to just anyone. Brightway Carpet Cleaning takes pride in our knowledge of specialty fibers found in area rugs made in every part of the world. Area rugs only cleaned at our facility, located in Old Town Katy. This allows us to give a much more thorough cleaning and to monitor the drying process of each area rug. Our highly trained area rug expert will inspect each area rug and test for colorfast prior to the first cleaning of the area rug. Our technician always cleans the top side of the area rug twice and the backside once. However, some area rugs require extra cleanings when the dirt and other products previously used on the area rug are deeply embedded.
PET URINE-We don't just mask it with deodorizers, we eliminate it. The expert area rug technician uses an advanced formulated process that guarantees the removal of pet urine from your rugs.  This process is additional to the cleaning of the rug.
Rugs are priced by sq. ft., price per sq. ft. depends on what the rug is made of. Usually, there is a tag on 1 of the corners of the rug that will tell you this information. Pick up & delivery is available, handling charges may apply. You can drop rugs off at our shop during business hours Mon-Fri, 7:30-4:00. Check out our specials for area rug cleaning. We require that you make an appointment to drop off or pick up your rug the ensure we will be in the office.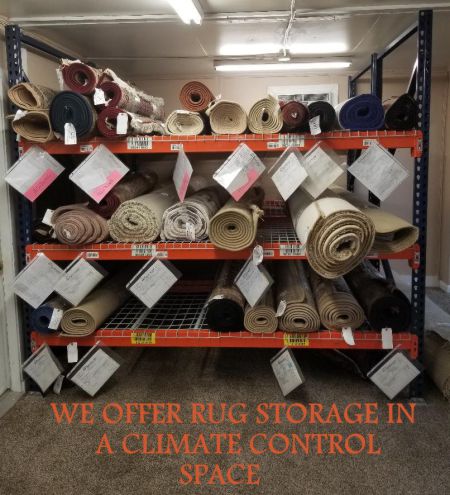 Thinking about storing your rugs?
Things to consider:
Never store rugs in plastic, they need to breathe. We offer to wrap rugs in brown paper for storage, just let us know when we pick the rug up or when you drop it off and we will be happy to do this for you.
Storing rugs in the Texas heat (such as non-air-conditioned storage units, garages, and attics) can dry rot the backing and discolor the fibers. We suggest storing them in a/c.
We clean area rugs in a climate-controlled environment. When they are done and ready for pick up or delivery they are stored in our office which is also climate-controlled. We never store or co-mingle dirty area rugs with clean area rugs.
We offer to store your area rug for short periods of time, we just ask the bill is paid when the area rugs are done being cleaned.
Long Shag Rugs are in a category of themselves, We have found money, earrings, straight pins, bullets/BBs, nuts and bolts, and dog turds. With these types of rugs, we suggest a good beating of the rug. Vacuuming just gets surface debris, beating or shaking will get the deep-down debris out.
However, we do not do repairs on area rugs we do have a facility we recommend for services for minor repairs to area rugs such as replacement of fringe, taking fringe off a rug, cutting rugs down in size, binding, or surging of edges of rugs.
Area rug cleaning is our specialty, so call Brightway Carpet Cleaning at (281) 391-2224 for all your area rug cleaning needs.
Brightway now offer custom cut rug pads. Ask us about pricing.
Area Rugs Cleaning Estimate