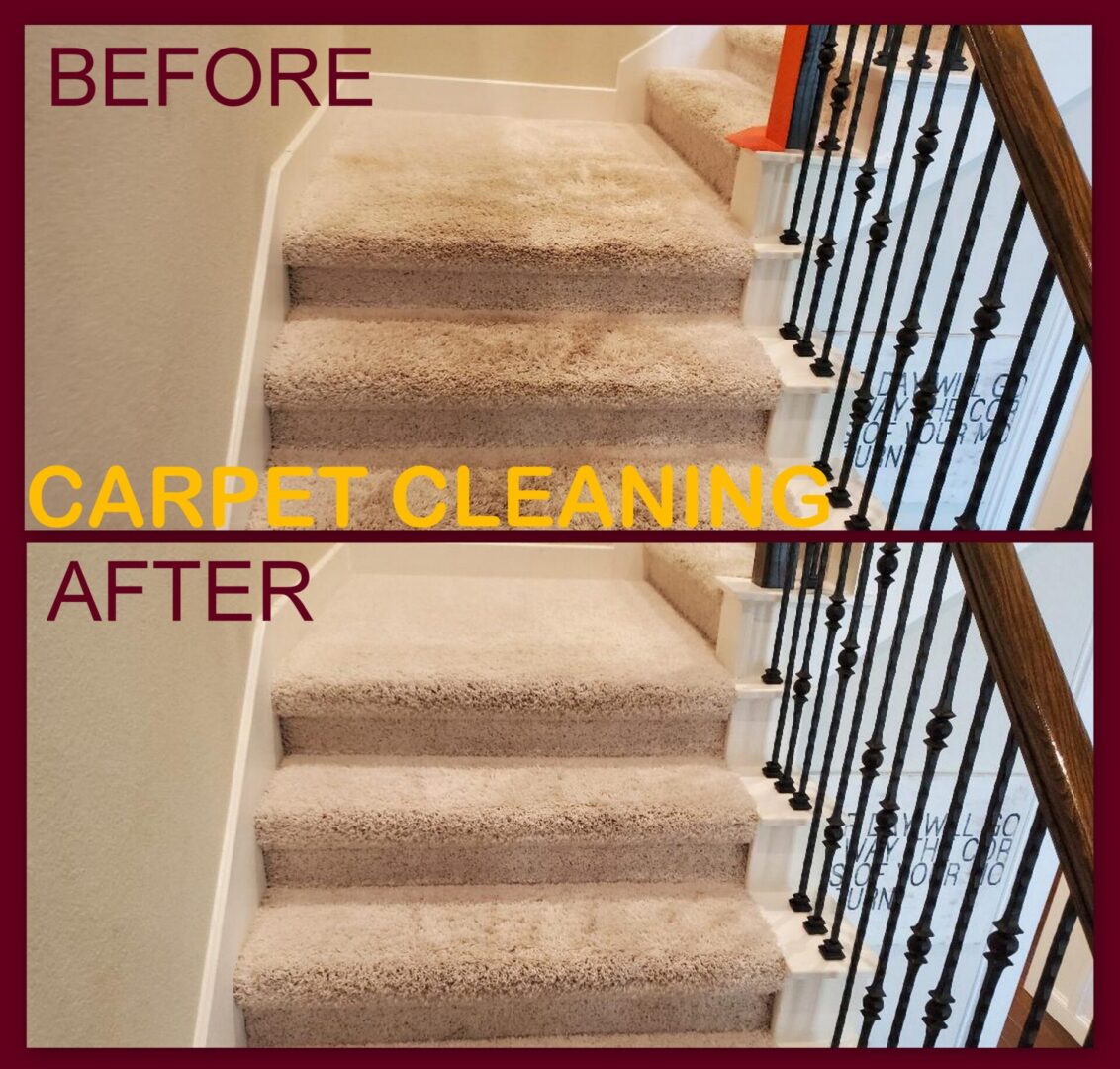 Cleaning & Santizing Carpet
Brightway Carpet Cleaning is the best choice for all your carpet cleaning needs. Brightway is the best carpet cleaner servicing Katy, Fulshear and surrounding areas since 1974. No job is too big or too small, whether you only need spots or all the carpet in your home cleaned. Our trained technicians have the knowledge of how to remove the most stubborn spots. We strive to make every customer a happy customer and go that extra step to ensure this with every job.
Carpet is the biggest filter in your house. You replace air filters with clean ones on a regular bases, so why would you not clean the biggest filter (your carpet) on a regular bases.  Clean carpet makes for a healthy home.
We get first time customer call wanting carpet shampoo, this method is something of the past. At Brightway Carpet Cleaning we have truck mounted units and use the method of hot water extraction. (Most people refer to this method as steam cleaning.) This method is the deepest, most thorough carpet cleaning available and is recommended by carpet manufacturers. Our technician will hook up our hoses to an outside water source and we generate our own heat with a gas-fueled engine. With hot water extraction method, hot water kills the bacteria on contact while a powerful vacuum extracts the dirt, dander, allergens, and other environmental pollutants from deep within the carpet fibers.
Carpet manufacturers recommend professional carpet cleaning every 12-18 months by a professional carpet cleaner. Frequency of cleaning depends on the type and amount of traffic in the home, if you have kids and/or pets we suggest cleaning every 3 to 6 months.  No matter what your circumstance is, carpet should be cleaning every 24 months.
CARPET PROTECTION (PROTECT YOUR INVESTMENT)
All carpet comes with some form of fiber protection applied to it. Over time, this wears off and carpet cleaning will remove some of it. The carpet manufacturers suggest re-applying a protector after each cleaning. Advance Protector with Teflon carpet protector is our choice with fiber protection, based on its superior protection and durability.
When you protect your carpet with Advance Protector with Teflon carpet protector, you get a measure of assurance that helps diminish these concerns. Your carpets stay cleaner longer because Advance Protector with Teflon carpet protector is on the job protecting against soil and stains—so you don't have to. Treating your carpet with professionally applied Advance Protector with Teflon carpet protector after a cleaning means treating yourself to less work, fewer worries, and the satisfaction of brighter, cleaner, newer looking carpets. Plus cleaner, fresher looking carpets make your whole house feel clean—and that's a very good feeling!
For a free estimate, call us at (281) 391-2224. We are located in Katy and service surrounding areas, call to see if we service your area.
Check out "How to prep for our services" Preparations And Post Cleaning to make sure you are ready when we arrive.